29-year-old Sandeep Bhandal worked at the National Heritage Board for the past 4 years dealing with public programmes and education. Currently on a 6 month sabbatical to explore the lesser known places in South Asia, namely India, Pakistan, Nepal and Sri Lanka. Blessed to be able to travel, his contribution recounts the first time he went to Iran as a traveller before his sabbatical. 
Magnificent, Resplendent Iran
Mention Iran and descriptors such as 'revolution', 'nuclear plans', 'extremism' and 'repression' float to mind.
Having travelled there for 15 days in April 2014, I would like to replace these terms with more positive connotations: progressive, sophisticated, magnificent and resplendent.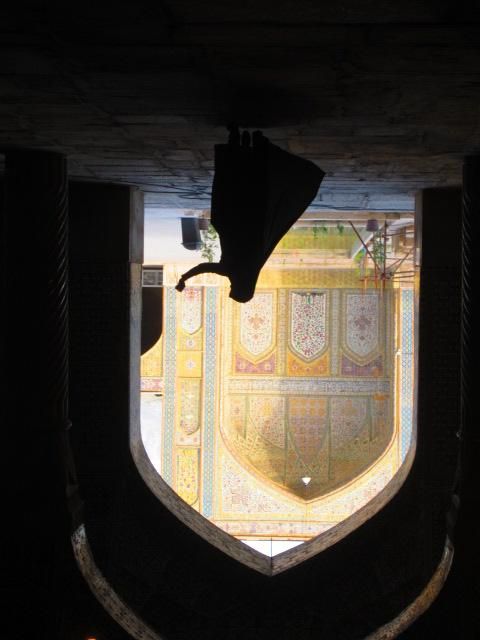 For all my excitement at this off-beaten and unlikely adventure that I was to embark on, my journey did not have a promising start. After a missed flight, three transfers, unregistered boarding passes and me unceremoniously declaring that I would never step into the Middle-East again (hey, after 17 hours on the road, you'd lose it too) I found myself in Shiraz, south-west Iran.
"Welcome to Iran" the immigration officer smiled as he handed me my stamped passport. Maybe I will return to the Middle-East after all, I thought to myself; more lucid now that I was finally there.
3 Cities, the Golden Triangle of Iran 
Popularly known as the city of poets, literature and gardens, Shiraz is one of the oldest cities of ancient Persia. The city has also earned the unflattering moniker of having the 'laziest' people in Iran, supposedly because of the inhabitants' laid-back and easy-going personas.
Arriving shortly after lunch time, I was initially inclined to agree with this stereotype. Many shops and establishments around my hotel were closed and only a handful of people walked the streets. Sidewalk benches were peppered with young Iranian men blissfully puffing away on the qaylan or waterpipe.
The city certainly did not match my naïve perception of a bustling market place teeming with donkey carts, snake-charmers and food vendors.
Over the next few days however, I began to appreciate this phenomenon. With temperatures soaring between noon and early evening, Shiraz shuts down for a siesta and turns into a ghost town during those few blistering hours.
At dusk she stretches from her slumber and sends Shirazis spilling out onto the streets again – wiling the cooler nights away dining, shopping and socialising among a labyrinth of bazaars.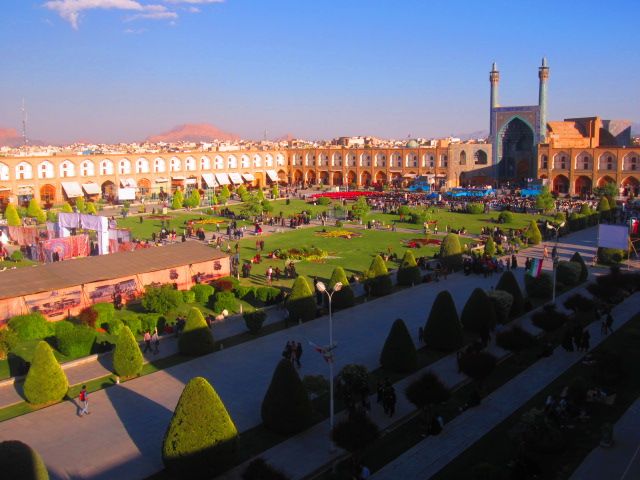 Besides Shiraz, I also visited Esfahan and Yazd. Together, these three cities make up a golden triangle for travellers looking to experience the rich cultural fabric of central Iran.
Esfahan is colloquially known as nesf-e-jahan or 'half the world'. With its' flashing neon signs advertising western brands, Italian restaurants and tree lined boulevards that rival any European city, one is inclined to agree.
The focal point of this city is undoubtedly Imam Square, second largest only to Beijing's Tiananmen Square. Flanked by a bazaar, two stunning mosques and a palace, the Square is a festive place teeming with families picnicking, young boys practicing stunts on their BMXs, the canter of horse drawn carriages transporting ecstatic toddlers and young couples along the perimeter.
After sundown, the Square is illuminated by multicoloured lights, musical fountains and live performances. Strolling along in the gentle evening breeze, the atmosphere is intoxicatingly romantic.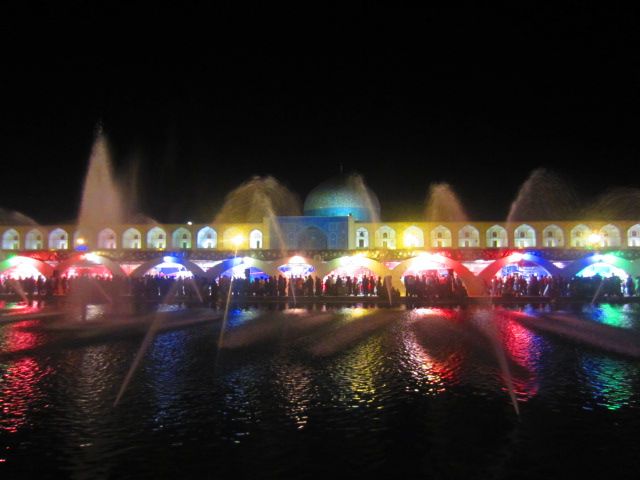 The desert city of Yazd was my favourite. Climbing atop the numerous roof terraces dotting the city, you discern high sandstone walls designed to block out the sun's rays, gleaming domed roofs and distant minarets illuminated in blues and greens. The scene is further enriched by the distinctive echoes of the daily call to prayer.
I felt like I was in the middle of a magical landscape inspired by Arabian Nights.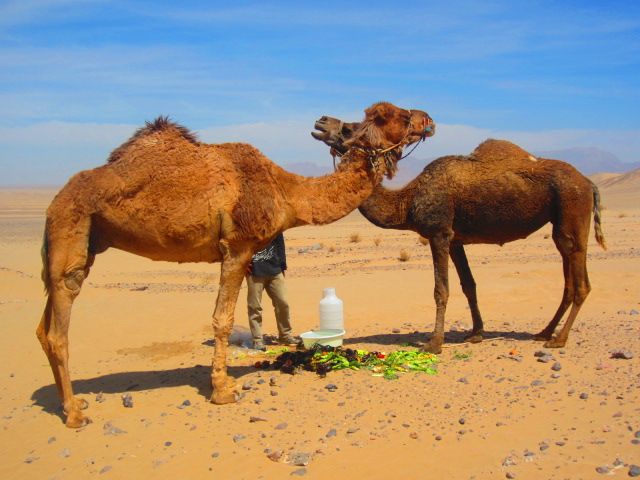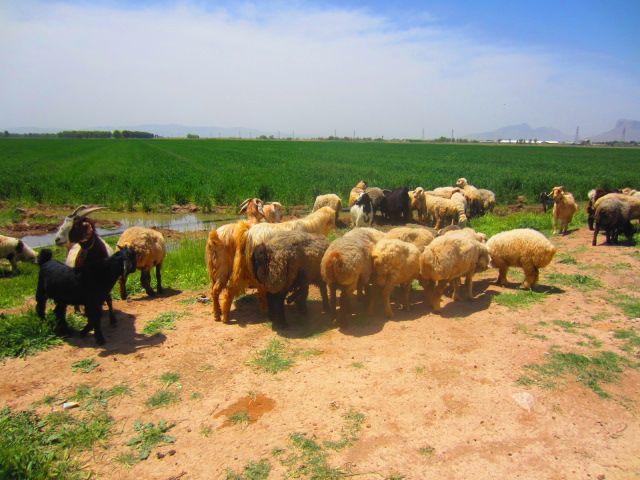 The Beauty Beyond – Heritage, Culture and People
Iran is truly an amazing travel destination. The Iranians are immensely proud of their heritage and are genuinely pleased to share their love for music, food, beauty and history.
Schoolchildren peek at you shyly beneath heavily lashed eyes and wait for you to pass before letting out a loud "hello" or "nice to meet you" and bursting into peals of laughter. Sweet elderly ladies fish out sweets from beneath their black chadors and press them into your hands, their faces glowing with excitement.
Taxi drivers and shop owners return large notes that you mistakenly pass them in the frenzy to recognise different currency denominations. Groups of young men and women suddenly accost you with a slew of questions about your origins and what you think of Iran, and request to take photos with you.
I recall fondly the intricately patterned mosaic tiled mosques, whose domed ceilings seem to touch the sky. Late afternoons spent meandering through the organised chaos of bazaars whose operations have remain unchanged for hundreds of years, selling everything from jewellery to copperware to toys and scarves.
Visiting sprawling gardens which are oasis in the heat, exhibiting flowers so fragrant they make your head spin. Most interestingly, observing the womenfolk go about their daily lives – heavily made up faces with their colourful shawls framing dyed hair juxtaposed against bare faces enveloped in austere black or flower patterned chadors that billow resolutely behind them.
It was pleasantly surprising to see how modern and "normal" everything was. With all the negative press surrounding the country, one is inclined to be weary of travelling without a trusted guide for fear of having to deal with over-enthusiastic touts, shrewd hotel managers or intimidated by a strong military presence.
However, we faced no such issues.
In fact, a few solo female travellers we met on the trip shared that Iran was one of the safest places they had been to. Iran was also not as isolated from the outside world as I thought.
For those of you toying with the possibility of visiting Iran, just go!
It is a beautiful country filled with even more beautiful people; a vast landscape with superb history and something for everyone. You will not be disappointed.
Do you have a story to contribute? Write in to us at catchus@gobeyond.sg now!
If you enjoyed Sandeep's experience in Iran, you might enjoy Keval Singh's humourous piece in Beirut too!